Boobies Gang Crewneck Sweater (unisex)
$

200.00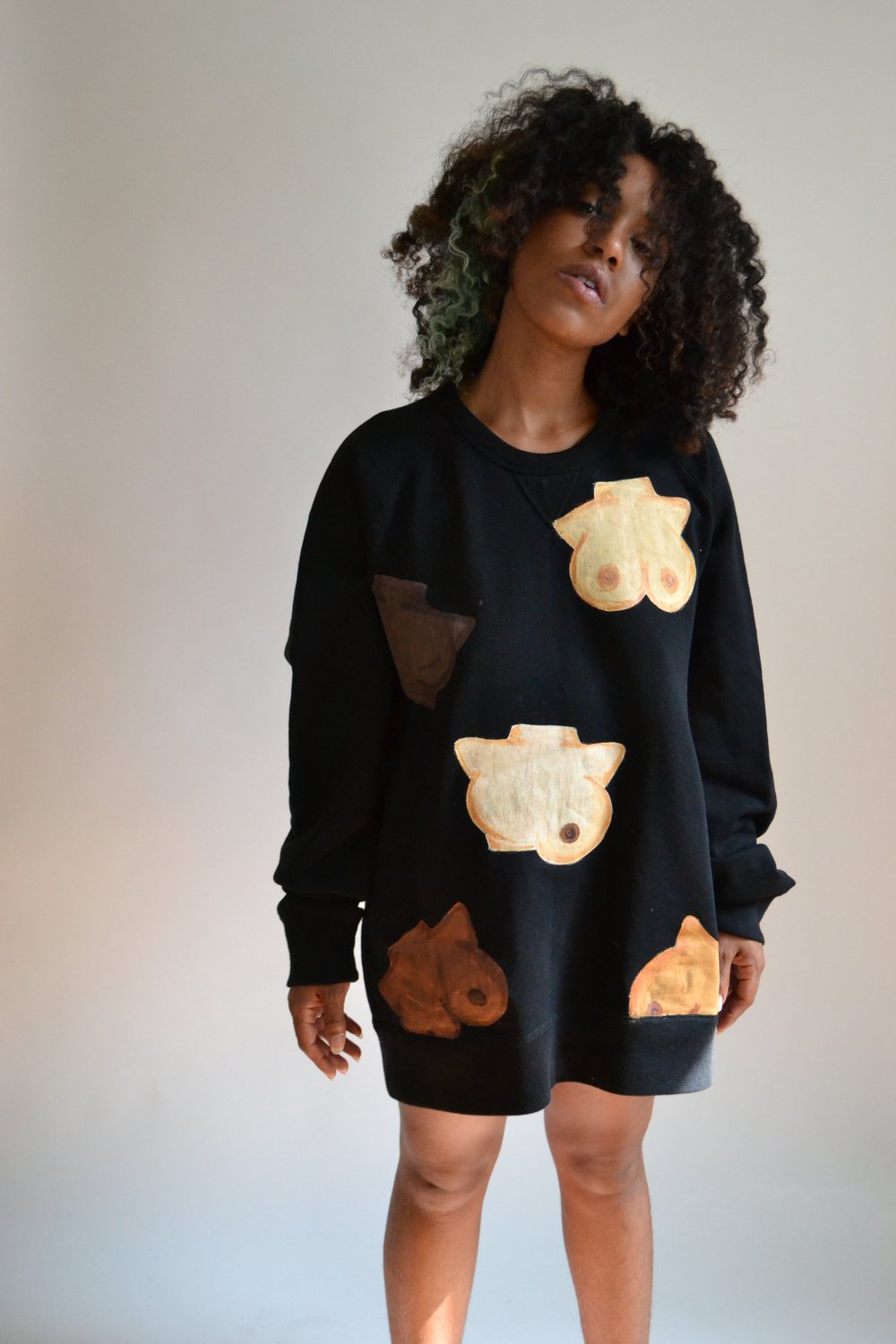 The Crewneck Sweater.
"Anyone who knows anything about me knows my Gma was my Best Friend, DeadAss. It was really hard for me when she passed. She had Breast Cancer. When she found out she had it, it was really hard for her to cut her breast off, matter fact, she didn't cut it off until the doctor ensured her she could get an implant. Due to complications she never did. The Boobies Gang collection is an owe to her and the beauty she had with or without her breast, inside and out.
In our society women are often pressured over what is and isnt a beautiful body. Sometimes I wonder, had she cut her breast off earlier would she have lived longer but vanity is a hell of a thing. The Boobies Gang collection is to showcase beauty in our breast regardless of what form they may come in"
#BoobiesGang
#Merleina
-ShawnG
Crewneck unisex so ladies when ordering keep in mind how you want it to fit. Model is 5ft tall crew neck is a size large.
These are also hand painted so placement of breast will vary, no 2 are the same.
Please allow up to 2 weeks shipping as these are made to order.
Share